---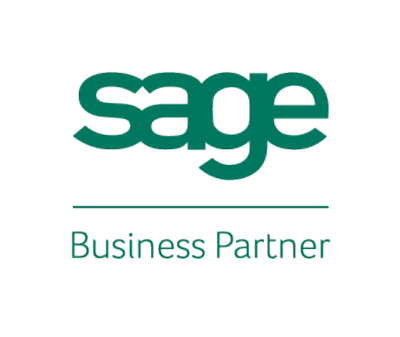 ---
SAGE SOLUTIONS
*Sage 50 Accounts v2017 Product Specialist *Sage 50 Payroll v22 Product Specialist *Sage 50 Payroll Auto Enrolment Product Specialist *Sage ACT! Premium CRM Product Specialist For over 20 years we've been helping small businesses improve the way they work, not only with Sage's award-winning software but with expertise and personalised advice
MICROSOFT SOLUTIONS
*Microsoft Partner Silver Small and Midmarket Cloud Solutions competency *Microsoft Partner Silver Small Business competency *Microsoft Small Business Specialist *Microsoft Cloud Partner *Microsoft Certified Professional - Administering Office 365 for Small Business *Microsoft Certified Professional - Core Solutions of SharePoint Server 2013 *Microsoft Certified Professional - Configuring Windows 8 *Microsoft Sales Specialist – Small Business By earning the Microsoft Small Business competency, we have met extensive technology requirements and demonstrated expertise through rigorous exams, culminating in Microsoft certifications. We have also been recommended by our customers. Our skills, support, and knowledge have been tested and proven by successful implementations in specific technology areas including Windows Small Business Server, Office 365 and Windows 8.
SOLARWINDS SOLUTIONS
Solutions for real-world IT Problems
*N-Able Network Monitoring, AntiVirus, Antispam & Backups Partner Like all businesses, you depend on your IT network. But you don't want to end up spending more time dealing with everyday IT problems than running your business. The disruption caused by a hard drive failure or the time taken to remove a virus from a PC can rapidly consume your business day. Your technology needs to be as flexible as your business. Sonal Computers offer an IT support program allowing you to customise your support and service needs directly related to your critical business services, all at a cost effective price. •Proactive Support •Managed Audit •Managed Anti-Spam
Sonal Computers :: Helping businesses improve results through I.T.
Supply
We deliver flexible and affordable business IT Solutions to both small and medium businesses. We streamline your technology processes, improve productivity and simplify technology management. We manage the time-consuming tasks of IT Solutions so you can focus on running your business and growing your bottom line.
Implement
You can take advantage of Sonal Computers implementation services to help you deploy new equipment and services within your business through the knowledge and experience that we can provide:
Support
Being an experienced IT support company, we feel confident in knowing just what it takes to offer the best support service possible
---
Main Reasons To Choose Us
Our Experience
We've been listening to our customers for over 20 years. We've built our company on the premise that technology should be implemented for only 1 reason: to solve business problems. Our sole mission as an IT Company is to provide solutions that decrease operating costs, increase your competitive advantage, and mitigate risk. Our focus is to provide your business with rock solid IT
Great Support
Being an experienced IT support company, we feel confident in knowing just what it takes to offer the best support service possible and if you have any questions at all about the service we can offer, don't hesitate to get in touch.
Cost Effective
We Understand That When it Comes to IT solutions, One Size does not fit all. Implementing IT systems no matter what the application can be challenging. Often there are various ways to achieve the end goal and a myriad of thoughts and opinions to consider along the way. It is necessary to balance the needs while keeping an eye on the budget.
Contact us now :: info@sonal.co.uk :: Sonal Computers, 12 New Forest Close, Wigston, Leicester LE18 2RW